Season 5 (13 April 2017 – 14 July 2018) was the fifth season of Hermitcraft. Season 5 world was started on the 1.11.2 version of Minecraft, and it was gradually updated until version 1.12.2. The world seed was -9095450570362222980.
The season ended due to the release of version 1.13, which brought significant changes to terrain generation in the game, and made the Hermits want to create a new world.
HermitCraft Season 5 Maps & Land Claims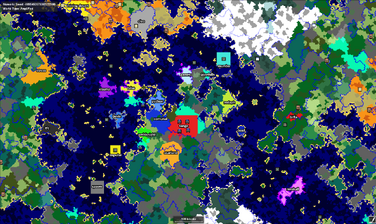 Seed: -9095450570362222980
Hermits
New Hermits This Season Stress Monster, Zedaph Plays and Bdouble0100
Hermitcraft Recap
Community content is available under
CC-BY-SA
unless otherwise noted.