This article is written in
British English

Nathan Adams, also known by the Minecraft community as Dinnerbone, is a Minecraft Developer at Mojang who joined Hermitcraft temporarily before leaving to pursue his duties at Mojang. He previously was a guest of Mindcrack, a server very similar to Hermitcraft. Dinnerbone's tenure on Hermitcraft was brief, as he only live-streamed two episodes on the Hermitcraft server.
Season 1
Dinnerbone joined Hermitcraft in October 2012 along with MidnightEnforcer. He live streamed twice on Twitch, and have since been lost. We do not have any recordings of what Dinnerbone actually did on Hermitcraft. We do know that he was associated with fellow Hermit Biffa2001.
Minecraft skins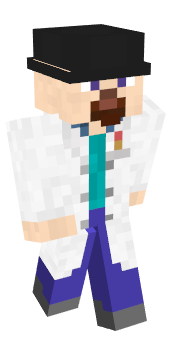 References
Community content is available under
CC-BY-SA
unless otherwise noted.